1st EQELIBRIUM Meeting
"Introduction to EQE"
28 FEBRUARY 2020 Zamek Książ / Książ Castle Wałbrzych

We create a knowledge sharing community of future qualified European Patent Attorneys.
Introduction to EQE
Knowledge on how to start EQE preparation in a nutshell.
Networking among EQE qualified nerds
Qualified European Patent Attorney a rare species. Meet them some of them in one place!
Party!
Before you start preparing to EQE, enjoy your last days of freedom.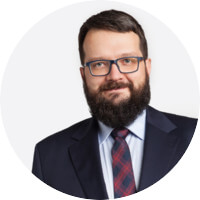 Marcin Wróblewski
Marcin Wróblewski passed the EQE in 2018. Graduate of the Technical University of Lodz with a master's degree in food engineering. Marcin belongs to first generation of EQELIBRIUM successful EQE candidates. Since 2019 Marcin is an EQE Tutor for EPO Candidate Support Programme and a member of the EPI.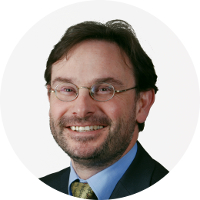 Pete Pollard
Pete Pollard has taught EPC & PCT law to EQE candidates and formalities officers for 13 years. In 2017 he started Fireball Patents, providing cost-effective patent services to startups. Pete is the author of the book/online legal reference PCT.App. He is currently teaching courses at Maastricht University, with FORUM Institut and with EQELIBRIUM.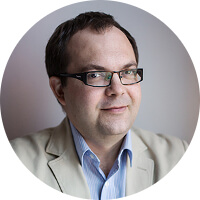 Adam Pawłowski
Adam Pawłowski passed the EQE in 2008. Adam prosecutes European patents mainly in the fields of mechanics and computer-implemented inventions. He also advises clients on international patent protection strategies. In 2020 Adam was ranked as one of IAM Global Leaders in Poland. He tutors at epi and CEIPI.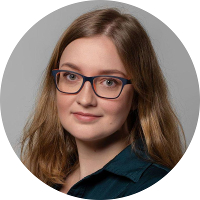 Aleksandra Wojakiewicz
Aleksandra Wojakiewicz works for AOMB Polska as a European and Polish patent attorney. She graduated in physics and worked for 6 years in the Centre for Innovation, Technology Transfer and University Development (CITTRU, Jagiellonian University, Krakow). Aleksandra specializes in obtaining protection for inventions in field of physics and mechanics. She also runs training courses on intellectual property protection.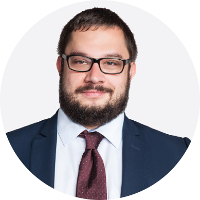 Łukasz Bogdan
Łukasz Bogdan is the EQELIBRIUM founder. Patent attorney since 2016 with Electronics and Telecommunication background. Semi-successful EQE candidate with the easiest part to pass left. He is a polish coordinator of CEIPI "Basic Training Course in European Patent Law". Łukasz has extensive experience in academia and is Hass School of Business, UC Berkeley Alumni.
12:00 - 13:00Registration - Welcome Coffee
13.00 - 14.00Lunch
14.00 - 14.10Welcome Remark

Łukasz Bogdan
Patent Attorney

14.10 - 15.00European Qualifying Examination (EQE) as a part of European Patent System

Materials, Tools and Trainings For The EQE exam offered by EPO and other organisations.

Adam Pawłowski
European Patent Attorney

15.00 - 15.30Networking Break
15:30 - 16:30Principle Of Good Traineeship

Timeline For Preparation To The EQE exam.

Pete Pollard
European Patent Attorney

16.30 - 17.00Networking Break
17.00 - 18.00Courses And Preparatory Seminars For EQE And Mapping Them With Training Timelines

Aleksandra Wojakiewicz
European Patent Attorney

18.00 - 18.30Networking Break
18.30 - 19.30Personal Experience Of Preparation For EQE

Panel Discussion

Marcin Wróblewski
European Patent Attorney

20.00 - 21.00Dinner
21.00 - ∞EQELIBRIUM Party

Łukasz Bogdan
European Party Officer
Is EQE your Passport to Freedom?